Since 2004, Chicago has become a haven for home-owned distilleries. Therefore, it can be very difficult for residents and those visiting the city to find the best ones. If you are interested in exploring Chicago distilleries, then put these on your list to visit.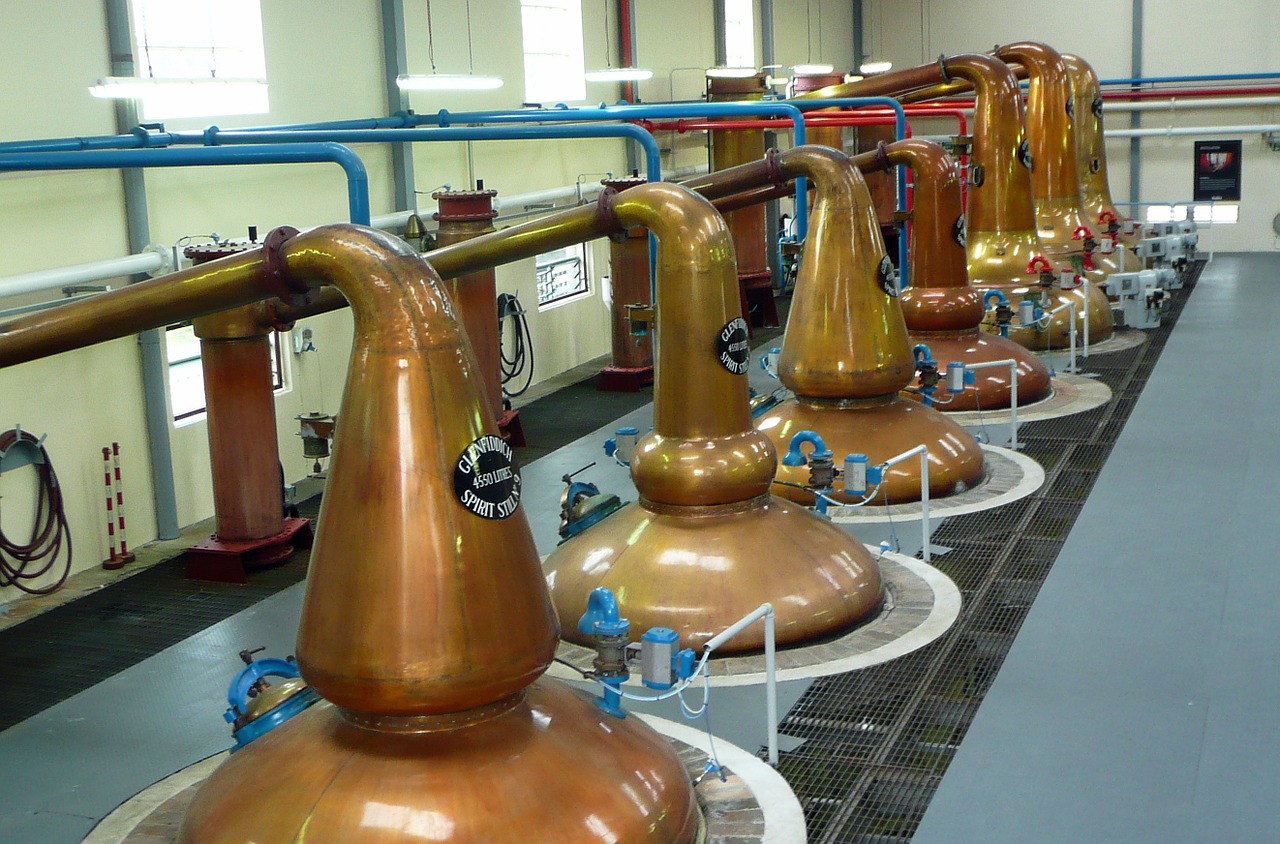 Koval
One of the first distilleries to open in Chicago is Koval. Owners Robert and Sonat Birnecker left jobs in education to open their distillery. This distillery is known for the wide range of products that they produce including brandy, vodka, bourbon, and rye. Their love of research and experimentation has led to many novel products. Lake Michigan water and grains raised in the Midwest are used in many of their award-winning products. Make sure to sample their rose-hip liqueur and their apple bourbon.
Rhine Hall
Jenny Solberg Katzman and her dad Charlie Solberg opened Rhine Hall in 2013. It is the only brandy distillery in the city's limits. Eighty proof liquor and fresh fruit combine to make their unique brandies without any added sugar. The company uses a bicycle-powered machine to make their brandies. When you visit this United Center distillery, make sure to try the peach and pear brandies. Additionally, make sure to try their liqueurs made with Michigan apples.
CH Distillery
Another distillery leading the way in Chicago is CH Distillery. Their combination small-plate restaurant, tasting room, and distillery is still a novel concept in the Windy City. This distillery started making vodka using Midwestern grain on the city's West Loop. Now, it has built a new facility and expanded its offerings to include aquavit, rum, gin and several other types of liqueur. This distillery offers a super tasting tour where you can sample several of their products.
Chicago Distilling Company
Logan Square has long been recognized as one of the best places to eat. The addition of Chicago Distilling Company adds a new twist to this neighborhood. This company specializes in making a 90-proof white whiskey. The company also uses Illinois grain to make vodka.
Letherbee Distillers
Many drinkers in Chicago look forward to the arrival of each new season so that they can taste the newest seasonally-inspired gin from Letherbee Distillers.This distillery owned by three former bartenders aims to keep their prices low. Look for bars and nightclubs throughout Chicago to use their smooth gin in numerous locally-inspired cocktails.
With so many great distilleries in Chicago, it is very possible that you will never want to buy liquor made outside the city again. Smart business executives have seen an outstanding opportunity to produce great tasting products that are sure to please the palate. Get out and enjoy some today. Many are still working other jobs while making their liquors.